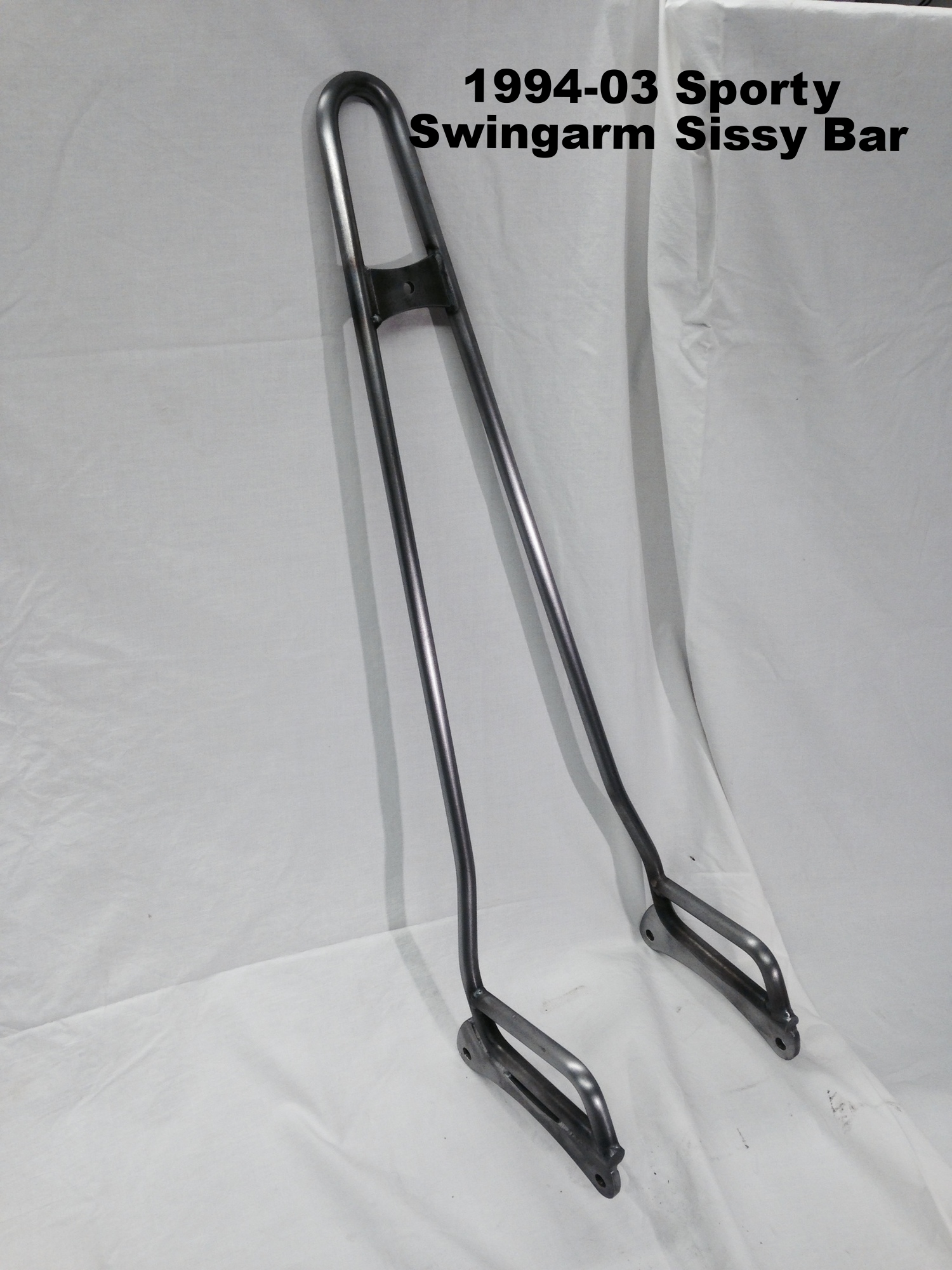 PARTS, Apparel, and Misc. Product
sold out
1994-2003 Harley Davidson Sporty Swingarm Sissy Bar
Evo Sporty Swing Arm Sissy Bar
It fits 1994-2003 Sportsters
It is roughly 23" from the top of the fender.
It is constructed of raw 9/16" cr steel with 1/4" thick mounting plates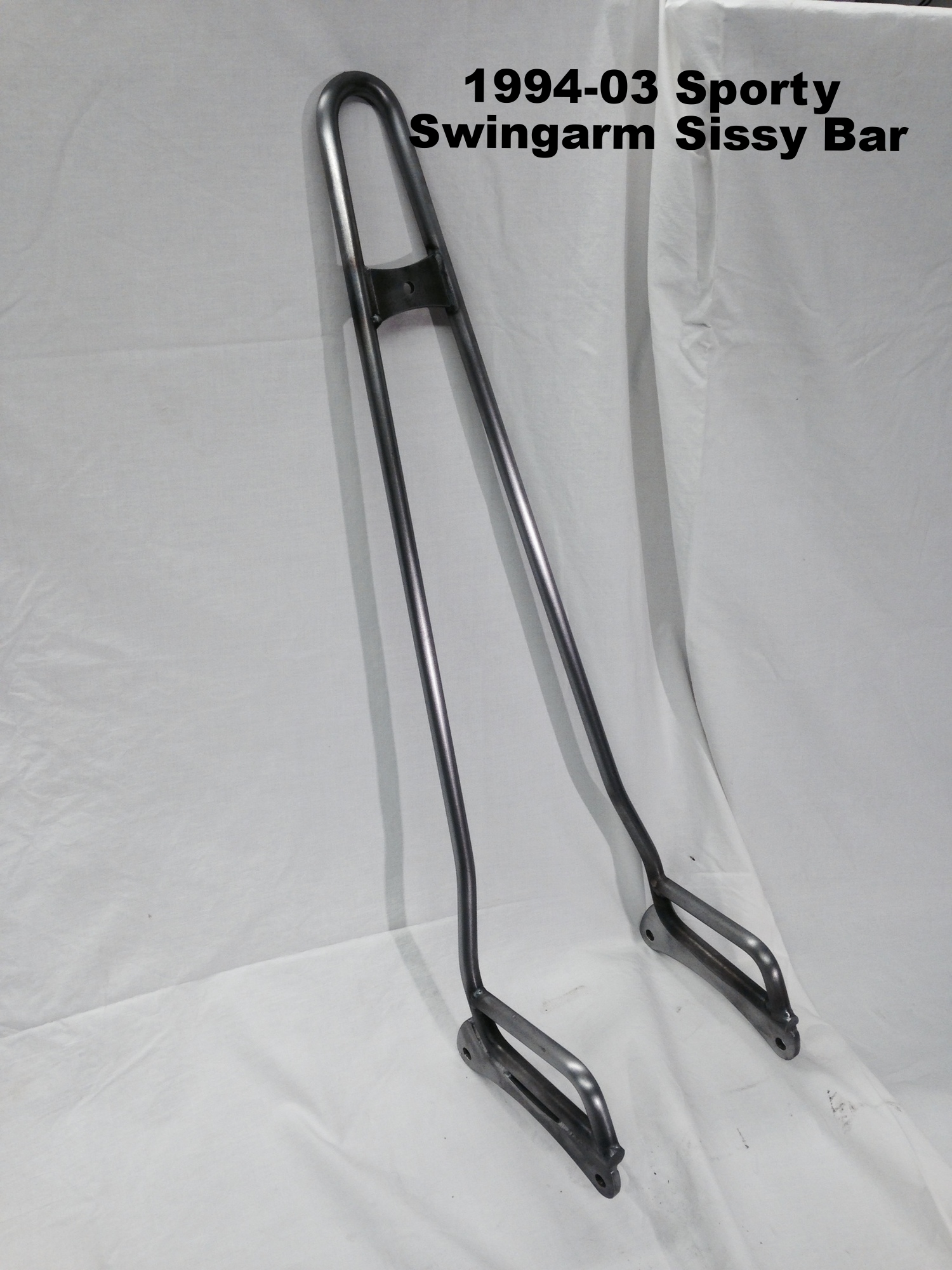 Additional Info
This sissy bar is designed for the rider that likes to use there bike. We added in some bracing on the lower part to be used for strapping your luggage securely. This sissy bar will work on the later model Sportster if you spread the lower portion about 3/8"and add 3/8" spacers. You will need to remove the stock chrome strut covers and turn signals to mount the bar. You will have to relocate turn signals if you want them.