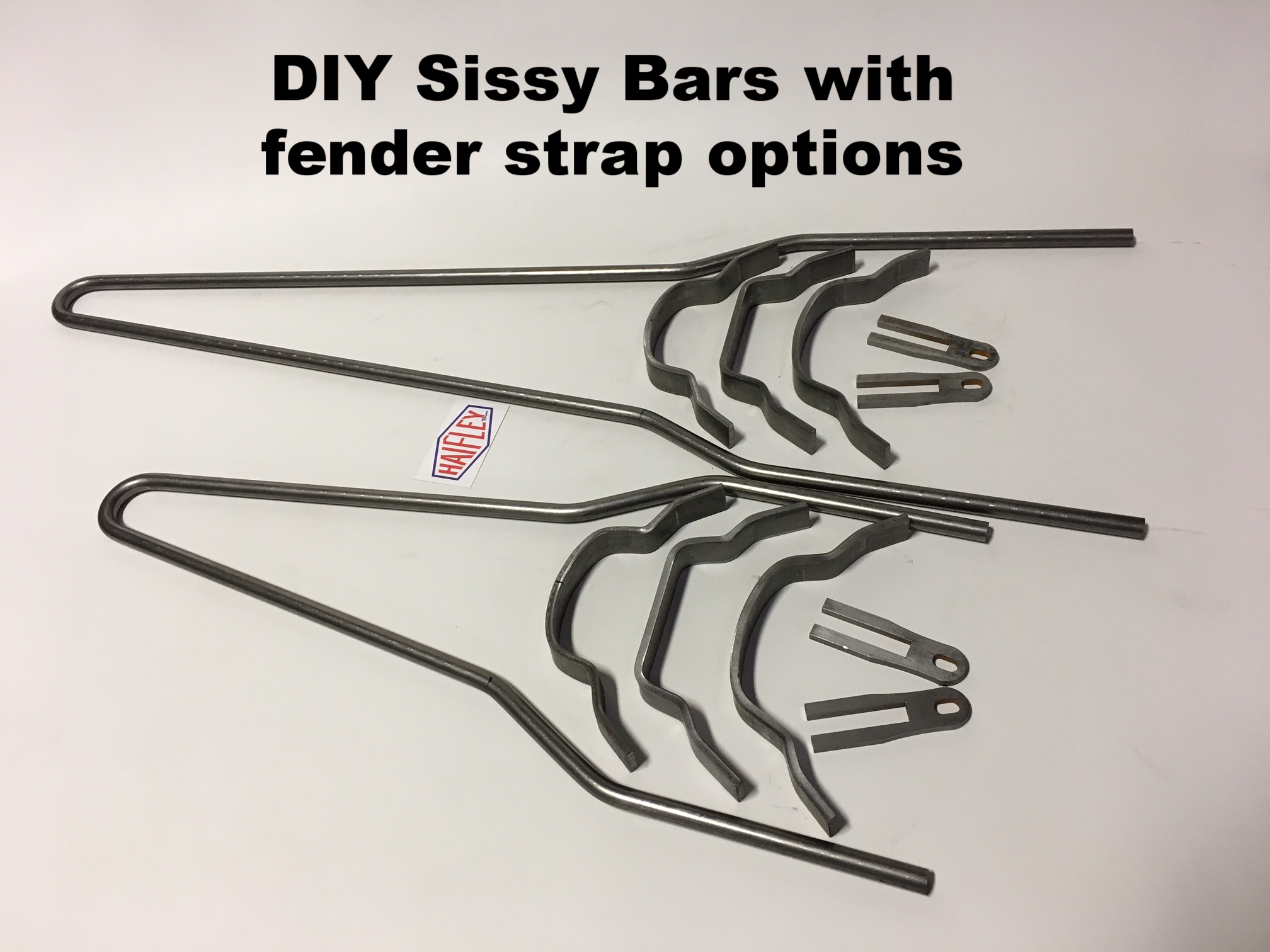 PARTS, Apparel, and Misc. Product
DIY Sissy Bars Short or Tall
These are DIY sissy bars. They are made of 9/16" cold rolled steel. You can choose which style of fender strap you need. You can choose from a 5" flat, a 5" curved or a wassel style strap. The wassel style will only work with a 4.00 tire. You can also purchase just the straps or the lower tabs.
Kit includes two 1/4" axle plate mounting tabs, one fender stap and the bar itself. The tall one measures roughly 25" of height above the fender strap. overall height from tip to top of bend is 38". Gap between lower portion of legs measures 9 1/2" but can be spread or tightened up. The short sissy bar height is roughly 16" from the fender to the top.
Add your taillight, license plate bracket, coon tail, or any other flair you want. The possibilities are nearly endless.
All of our kits are designed, built, and packaged 100% in our shop by us.
Sissy bar and fender strap option: