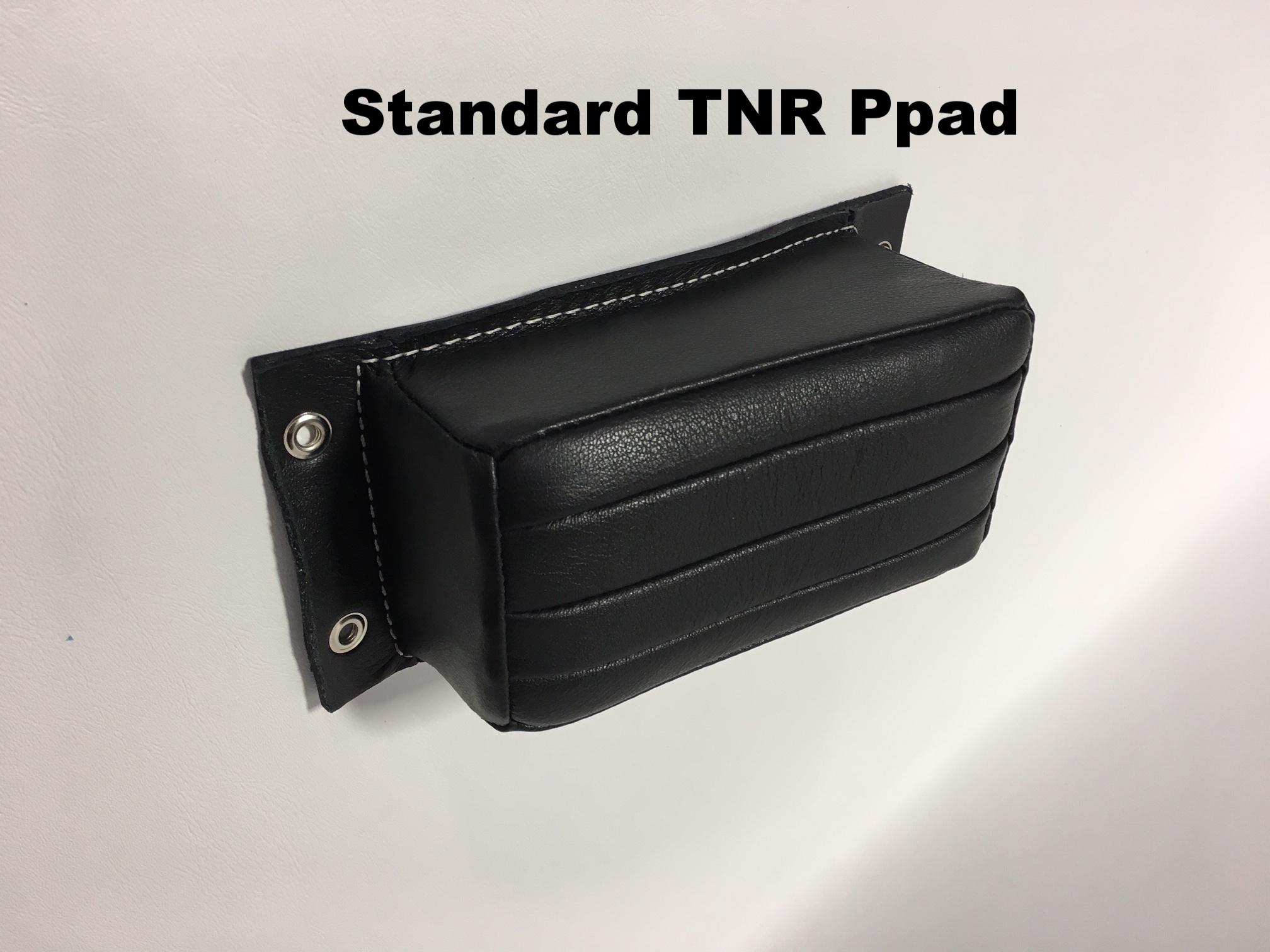 SEATS
Standard Tuck n Roll Ppad
This is our standard tuck n roll 4 pleat ppad. It is constructed of a thick leather base. The cover is a genuine leather cover. Dimensions:
Overall length-10-1/2" pad lenght-8" overall width-4-3/4"
pad width- 4-1/4" pad height front-2-1/2" pad height rear-3-1/2"
mounting eyelets front to back- 9-1/2"
mounting eyelets side to side- 2-3/4"
*Please allow 1-3 weeks to ship.